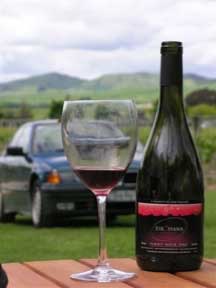 To keep up to date with all the latest goings on and news at Tirohana – and to qualify for special rewards and benefits for being a friend of Tirohana – you can join our 'Friends of Tirohana Platinum Club' (all you need to do is fill in the online form at the bottom of this page).
WHAT DO YOU GET FOR BEING IN THE PLATINUM CLUB?
Members will receive an email every quarter to keep you informed on promotions and specials in our cellar door, restaurant, accommodation, as well as providing details on upcoming special events to be held on our calendar.
In addition, Friends of Tirohana Platinum Club members qualify for wonderful benefits including:
– Options on Toast Martinborough tickets
– Entry to our VIP area at the Tirohana site at Toast Martinborough (with table service and no queuing!)
– Advance notice and preferential seating at other events
– A gala wine and food matching degustation dinner, exclusive for Platinum Club members
– Complimentary summer BBQ and wine tasting, exclusive for Platinum Club members where there is an opportunity to meet the winemaking and viticulture team
– Advance notice and private tastings on new release wines
– Platinum Club special discount for wines purchased through the Cellar Door or online (with no courier charge for domestic orders)
– Preferrential booking for accommodation at our range of properties
– Preferrential selection for seasonal hampers and gift vouchers, which can be redeemed for accommodation, in the restaurant or for wine
– Exclusive information through a quarterly newsletter, solely for Platinum Club members
Also any members of the Friends of Tirohana Platinum Club who have also 'liked' our Tirohana Facebook page) are entitled to 10% off purchases at the vineyard!
How to Join
There is no cost to become a member.  To join Friends of Tirohana Platinum Club, please fill in the online form below…