HAPPY NEW YEAR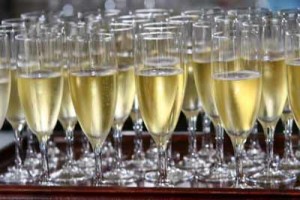 Wishing you all a happy and healthy 2018 and look forward to welcoming old and new friends of Tirohana to the Estate in the near future.
The summer holiday season is in full swing and the restaurant gets very busy so please do book early to avoid disappointment.
We invite you to sit back, relax and enjoy the views across the vines to the hills beyond.
Please email or call 06 306 9933 to book your table.
REVIEW BY DAVID BURTON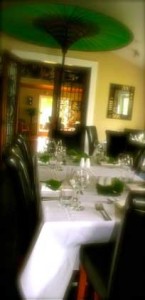 The team were delighted to read a wonderful review by renowned critic, David Burton.
It means a great deal to all the team involved that the restaurant (in its 11th year of operation and now the oldest restaurant in Martinborough) continues to deliver its high standards across service, food, wine and ambiance.
To experience Tirohana yourself, book a table for lunch or dinner, come and taste the wines, shop in the Emporium or come to an event.
Please call 06 306 9933 for further details.
SUNDAY ROAST LUNCH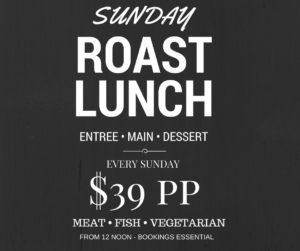 Back by popular demand is our wonderful Sunday Lunch from 12 noon every Sunday.
For just $39 per person you can enjoy a 3-course meal with several choices per course, including Fish and Vegetarian options.

Bookings highly recommended – please call 06 306 9933 or email or book now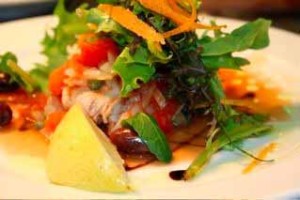 Enjoy a menu bursting with the flavours and colours of the season (many vegetables fresh from our organic garden).
All of the ingredients are sourced from local providers including  Palliser Ridge for their lamb and beef, Longbush Pork and Drunken Nanny cheese and we also serve the fantastic craft beers from Martinborough Brewery.
It is always advisable to book early to avoid disappointment.
To book your table please call 06 306 9933 or email
HERITAGE COTTAGE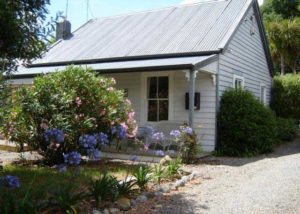 New to the 'family' is a gorgeous original settler's cottage, Heritage Cottage. With a huge mature garden full of trees, birdsong (maybe even some fairies) and original wooden flooring throughout, a gas flame fire, French doors opening into the gardens and a short stroll from the village square, Heritage is the ideal place for a romantic stay or a get together with friends or family.
Please call Toby on 06 306 9933 or email or check the website for further details of special packages.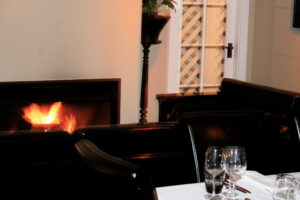 SPRING AT TIROHANA
The perfect time to escape to the country and enjoy the beautiful Wairarapa. Tirohana has the restaurant with the warmth of the fire matched by the hospitality and welcome you will get from our friendly staff – or on a sunny spring day the terrace is a good option from which to enjoy views across the vineyard.
There is plenty of wine to be enjoyed from our homeblock and lots of enticing items on the menu for both lunch or dinner. We can even come and pick you up from your local Martinborough accommodation for dinner (complimentary service). And don't forget to do some shopping while you're at Tirohana in our Emporium, stocked with lots of Estate produce from fudge to wine jellies.
Book a table via email or please call  06 306 9933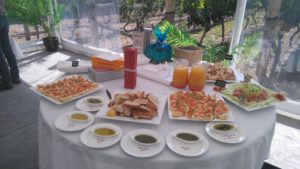 ORGANIC VEGETABLES, FRESH FROM THE GARDEN

There is a plethora of beautiful vegetables and herbs that are being picked daily from the Estate garden that are being used in our delicious soups, seasonal vegetable mix and chutneys.
These vegetables are all spray-free, totally organic and grown with love. Come and taste the difference!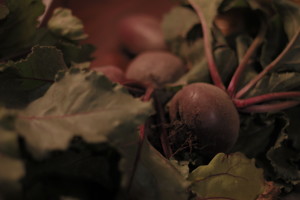 FEATURED BY LONELY PLANET 2015 AND 2017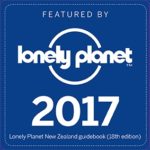 We are proud that Tirohana Estate is featured in the Lonely Planet 2015 and 2017 New Zealand guidebook (17th and 18th editions) as a 'top choice' in the restaurants category.  We look forward to welcoming all visitors using the Lonely
Planet guide, be it for lunch, dinner or just to pop in and visit. Hope to see you soon! 🙂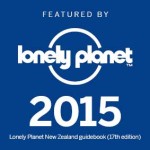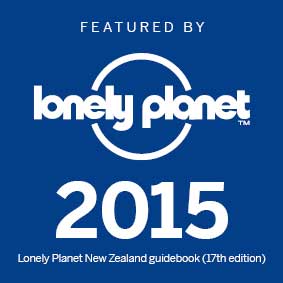 THE EMPORIUM IS OPEN
A treasure trove of Estate produce, preserves and chutneys, fudges and confectionery, cookies and baked items, gifts and jewellery line the shelves of the Emporium, the latest addition to Tirohana Estate.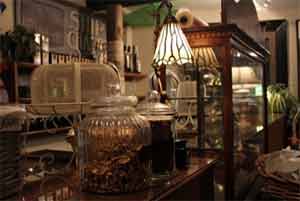 Step into the evocative bygone era and enjoy a wine tasting or just browse the interesting items on offer. You might like to order a gift hamper for someone special. Or just treat yourself from the array of options.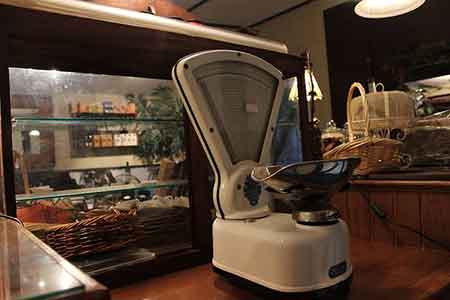 The perfect spot in which to enjoy a pre-dinner drink or cocktail or a post-dinner liqueur or coffee.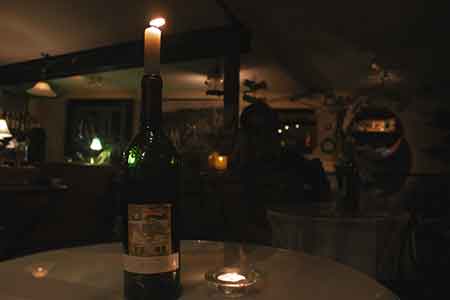 THE GRAND MARQUEE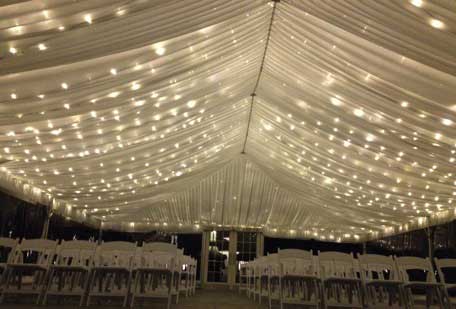 Featuring a starlit glow underneath the silk ceiling, clear window walls overlooking the surrounding heritage vines, a flagstone concrete floor, and a courtyard with an Italian fountain, the Grand Marquee offers an elegant atmosphere complementing the existing restaurant, terraces and Cellar Door in which to celebrate your wedding, birthday, anniversary or corporate event.  The team look forward to discussing your requirements and how the Grand Marquee can enhance your Special Day or event.  Please email for further details.
ONLINE STORE

You can now purchase Tirohana Estate wine, a Gift Box, wine jellies, music from the vines or a Gift Certificate (for redemption against wine, food or accommodation at Tirohana ) via the Online Store using secure method of payment via PayPal.
FAMOUS FACES AND PLACES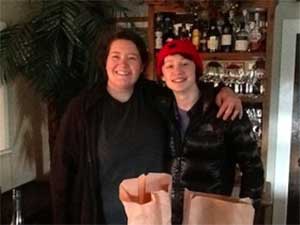 Tirohana Estate is the chosen venue for not only our friends and clients within New Zealand but tens of thousands visit the Estate each and every year from all over the world and all walks of life.
It is forever a source of delight to be of service to all who walk up the driveway and through our doors for either wine tasting, lunch or dinner.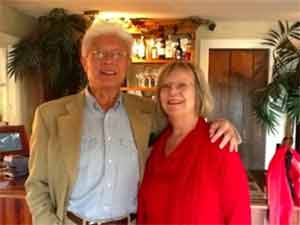 And quite often we are surprised to see famous faces from interesting places.  A recent visitor to the Estate was John Bell, who plays Bain in the Hobbit The Desolation of Smaug which will be coming to our screens very soon continuing the famous Hobbit saga. Less than an hour later we played host to the Ambassador of Germany, Dr Anne-Marie Schleich.   Hardly surprising that Tirohana has become a renowned place to see or be seen.
MAITRE'DOGS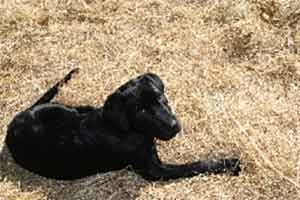 The Maitre'Dogs (or puppies more like) – they call it Puppy Love…many of you will remember our beloved Bob the Dog, who sadly passed away two years ago on May 4th. Despite saying that he would never get another dog (because it hurt so much to lose Bob) the owner of the Estate (Ray) went out the other week to purchase some bread and milk – and much to everyone's surprise and great delight arrived back with two gorgeous pups.  Part black lab and border collies. Eighteen week old brothers who for all that they are causing much mischief on the Estate can melt anyone and everyone's hearts with their innocent hang dog looks.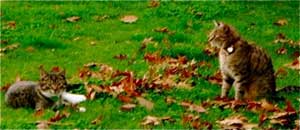 In addition an orphan kitten, Captain Sam, found us and he is being tolerated by our resident cat, the infamous Kat. Between her, Sam and the pups it is difficult to see a hierarchy but all four are welcome (and cuddly) additions to the Tirohana Team.
DISH MAGAZINE TOP TEN PINOT NOIR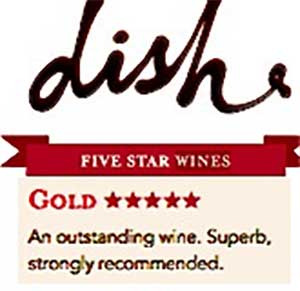 Tirohana Estate's Pinot Noir Heritage Special Reserve 2010 has gained a 5-star Gold ranking in the Dish Wine Panel, May 2010. Blind-tasted by judges including winemakers, wine consultants and wine journalists as well as Jane Skilton MW 'Heritage' gained its Top Ten ranking from 182 wines tasted from around the country.
The judges said, "Tirohana Estate Heritage Special Reserve Pinot Noir 2010 ($55) – Crafted from vines planted back in the 1980s by some of Martinborough's early visionaries, this wine has a core of rose, allspice and rhubarb flavours wrapped in supple tannins. It's an elegant, restrained style with lovely complexity."
To taste for yourself, why not come and visit the Cellar Door or order a bottle or two from our Online Store.
AWARD FOR EXCELLENCE IN SERVICE AND CUISINE

We are very proud that TIrohana Estate has won the distinctive Wairarapa Won award for excellence in service and cuisine by MoreFM and Wairarapa Chamber of Commerce. Thanks to all our clients who voted for Tirohana.
WE HEARD IT THROUGH THE GRAPEVINE (on National Radio, New Zealand)
The owner of TIrohana Estate (Raymond Thompson) took time out from his busy schedule to talk about his love of the Estate, the natural world and his beloved vines during an interview broadcast nationally on Radio New Zealand http://www.radionz.co.nz/national/programmes/countrylife/audio/2501897/through-the-grape-vine
AARON JEFFREY AND ZOE NAYLOR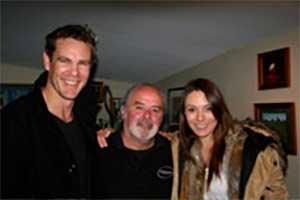 Tirohana Estate was pleased to host McLeod's Daughters stars Aaron Jeffery and Zoe Naylor during a recent visit to New Zealand. The Tirohana team enjoyed meeting this lovely celebrity couple.
FACEBOOK FRIEND PAGE
Tirohana has recently started a Facebook page. So if you would like to join then please visit the page and like. We certainly like our clients and appreciate all your support so for every member, are pleased to offer a 10% discount through the cellar door and subject to availability, a 10% discount for bookings at either Tirohana Colonial House as well as Duckback Cottage!  Also don't forget to become a friend of Tirohana to keep up to date with all the latest developments.
PITA AND MEGAN ALATINI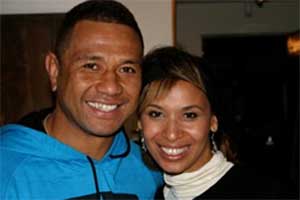 The wonderful Megan and Pita Alatini made a visit to Tirohana Estate amidst a busy visit to New Zealand. A delightful couple and a pleasure to see them at the Vineyard.
TIROHANA PROUD TO HOST THE EX-GOVERNOR GENERAL OF NEW ZEALAND AND HIS WIFE AND DELEGATION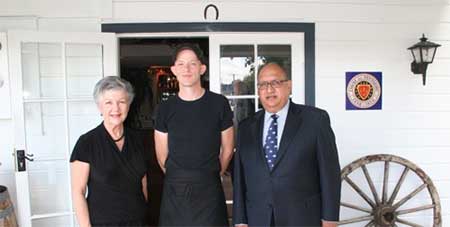 Tirohana was proud to host recently the recently retired Governor General of New Zealand, Rt Hon Sir Anand Satyanand, and his wife, Lady Susan Satyanand, who visited the estate for lunch with their delegation of guests.
VINCENT WARD IN AIR NEW ZEALAND AIRPOINTS MAGAZINE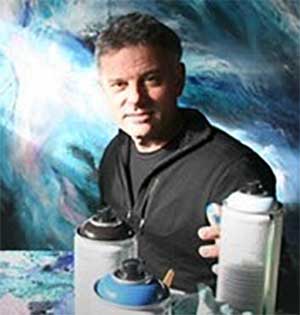 Award-winning legendary motion picture director, Vincent Ward, recently was featured in an article focusing on his favourite places to visit.  And Tirohana Estate is proud to be at the top of Vincent's list (just as his movies we are sure are amongst the very favourites of our clients).  Vincent said, "the wines at Tirohana Estate are legendary, winning loads of awards.  There is so much demand, you can only get them direct – in their restaurant (the food is exquisite) or from their website or the cellar door.  This is where the rich and famous hang out".  The Tirohana team are delighted that Vincent chooses Tirohana to hang out and hope we can be of service to him again very soon.
GOOD AMBASSADORS
Tirohana Estate considers itself to be a proud ambassador for New Zealand cuisine and the finest boutique wines, and prides itself on giving overseas visitors the highest standards of service so that they can enjoy a memorable visit to not only Tirohana Estate but New Zealand overall and the beautiful Wairarapa region and Martinborough township in particular.

It is of great delight to welcome official ambassadors of various countries and recently, Tirohana Estate was pleased to host the ambassador of Chile and the ambassador of Thailand.
IT'S ONLY ROCK'N ROLL – BUT WE LIKED IT!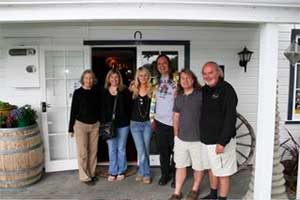 During the recent AC/DC World Tour when the band played to a sellout audience in Wellington – the team at Tirohana Estate were pleased to be of service to members of the ACDC team who visited the estate to sample our premium wines and to enjoy Sunday lunch (trading and mixing musical and viticultural appreciation and stories).
GOURMET SURPRISE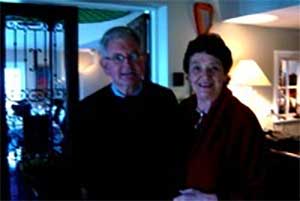 The Tirohana team were thrilled to host New Zealand icon Alison Holst and her delightful husband Peter recently. Alison and Peter dined in the Tirohana Cellars restaurant (which was a particular thrill for Saranne and her catering department to be of service to such an esteemed and highly respected celebrity chef within the industry).
Alison literally 'wrote the book' – along with her many books on cuisine, which have sold millions.
The entire Tirohana team were flattered by Alison's tremendous feedback and hope to be of service again very soon.
BREAD AND BUTTER PUDDING EVOLVING INTO A SUPERSTAR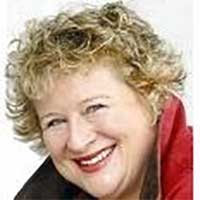 Another highly respected celebrity chef Annabelle White recently dined at Tirohana Estate and Saranne and her team were very honoured to provide the distinctive recipe for Tirohana's renowned bread and butter pudding, which featured in Annabelle's column in the Sunday Star Times and will soon feature in a prominent New Zealand woman's magazine.
In addition, Saranne's unique recipes have been gathering a lot of press lately, which formed the basis of Saranne's recent interview with Newstalk ZB. If you want to see what the fuss is all about then come and sample Tirohana Cellars for yourself (and don't forget to order the yummy bread and butter pudding for dessert, which Saranne will continue to place on the menu by popular demand!).
A MEETING WITH MURRAY MEXTED
Winners of a recent charity auction enjoyed their time at the five-star Tirohana Colonial House with rugby legend Murray Mexted.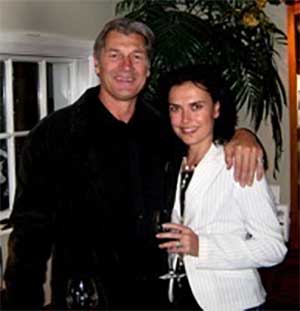 Murray wore the Number 8 jersey for some of his time in the All Blacks, playing 34 test matches, 38 non-test matches and captaining seven of them.
Now a television and radio commentator, Murray is a well loved sporting great who devotes a lot of time to charity work.
Whilst at Tirohana Estate, Murray and his beautiful wife savoured a five-course dinner in the Tirohana Cellars restaurant and sampled many of the award-winning Tirohana wines.
To find out about future charity auctions and celebrity evenings at Tirohana, join as a Friend.
LUNCH WITH LEE DONOGHUE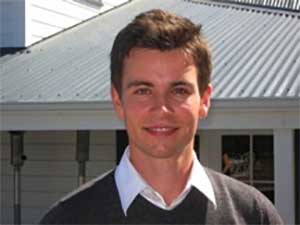 Eight lucky guests received the opportunity to meet and lunch with Lee Donoghue (Hunter McKay, the wayward son of Callum McKay and Justine Jones on the iconic television program, Shortland Street).
Lee thoroughly enjoyed meeting these Friends of Tirohana and made the most of the glorious sunny weather on the terrace with his gorgeous girlfriend Courtney.
Tirohana Estate wishes to thank Lee and Courtney for generously supporting the Cloud 9 Children's Foundation (in aid of those with Asperger's Syndrome) at Tirohana's Love in the Vines event in February at which time this lunch date was auctioned in aid of the charity.
CHAINE DES ROTISSEURS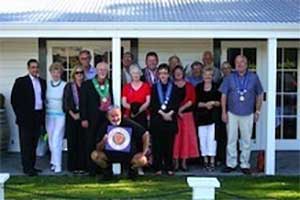 Tirohana Estate is a popular venue for special events (from conferences to weddings, birthday parties to anniversary celebrations) and hosts many interesting parties. Recently the estate was proud to be the chosen venue for the prestigious Chaine Des Rotisseurs luncheon (of which our Executive Chef, Saranne, was appointed Maitre De Rotisseur) and it was a joy to share the special Tirohana experience with peers within the world of cuisine.