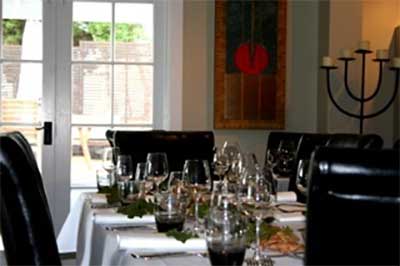 Under the management of Saranne James (Executive Chef), Tirohana Estate offers both casual and fine dining in either its restaurant (celebrating global cuisine) or through a more casual dining option on its photogenic terraces (weather permitting).

So whether or not you prefer a mouthwatering five course menu, afternoon High Tea, a winter Sunday Roast or summer BBQ, or would like to sample a taste of traditional Indian cuisine to Mexican fare (during thematic seasons), then there is always something different to experience at Tirohana.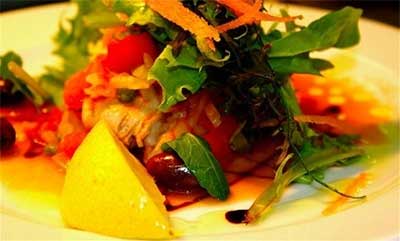 In the autumn and winter, the ambience is punctuated by a huge roaring fire along with a pot bellied stove in the adjacent tasting area (from which our clients might even wish a simple bowl of hot soup and fresh bread while exploring the joys of the Wairarapa in a cold winter's day).

In the spring, summer and autumn months, Tirohana extends its doors to overlap onto the beautifully landscaped Tirohana terraces, overlooking the photogenic vines.  See the restaurant photo gallery.

Tirohana Estate Restaurant is open all year round – please call in advance to check opening hours and availability (limited hours during the festive holidays) – normal hours are lunch from 12 noon – 15:00pm (last orders to the kitchen by 13:45pm) and 18:00pm onwards for dinner. Please note that we get booked out well in advance throughout the year and close at times for private bookings, tours and functions – please book early to avoid disappointment – call 06 306 9933 or email for further details.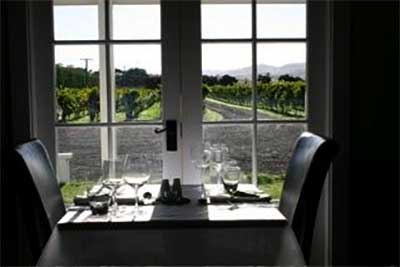 Tirohana Estate is an ideal venue in which to celebrate special events or celebrations and is highly sought after for weddings. So if you have any requirements, then please do not hesitate to contact Saranne James, who will be pleased to discuss the range of possibilities to make that special event a little more memorable and unique.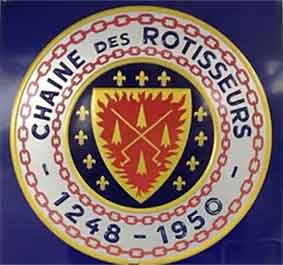 Please join the Tirohana Mailing List which provides our clients with preferential seating and advance information on the range of seasonal cuisine presentations along with first options on an exciting selection of events such as medieval banquets and fashion and Shakespeare in the vines and special fixed price menus for meals such as The Great Sunday Roast Lunch during autumn and winter.